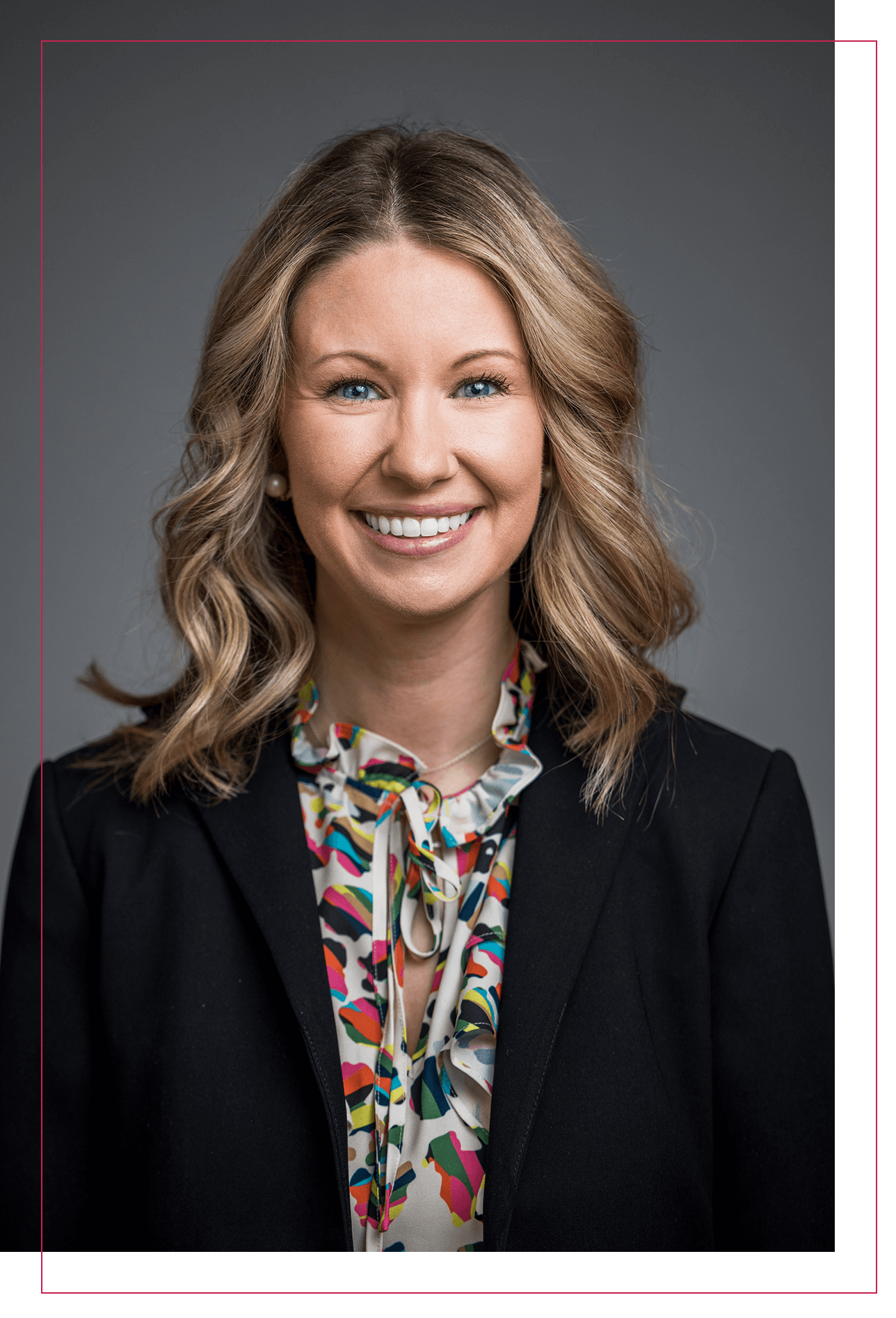 Kayleigh Eaves Temple, DDS, MA, MS
Periodontics Residency & Master of Science at the University of Texas Health Science Center School of Dentistry at San Antonio
Doctor of Dental Surgery at Columbia University College of Dental Medicine
Master of Arts in Science & Dental Education at Teachers College at Columbia University
BA Bioinformatics at University of Saint Thomas - Houston, Texas
Kayleigh Eaves Temple, DDS, MA, MS
Dr. Kayleigh E. Temple was born and raised in Houston, Texas.  After attending college at the University of St. Thomas in Houston, Dr. Temple decided to spread her wings and move to the Big Apple - New York City. There, she attended Columbia University, earning her Doctor of Dental Surgery (DDS) at the College of Dental Medicine as well as a Master of Arts in Dental Education at Teachers College. Through her many extracurricular engagements, Dr. Temple traveled to Guatemala and Cambodia to provide free dental care to underserved children as well as worked in the St. Mary's Free Clinic in Harlem. After dental school, she returned home to the great state of Texas to complete a 3-year residency training program at the University of Texas Health Science Center at San Antonio, where she earned her Master of Science degree, Certificate in Periodontology and Implantology, and was a finalist for the prestigious Kramer Scholar award. Dr. Temple relocated to Tyler in 2015 to join Dr. John Adcock at Tyler Periodontics and has since called Tyler her home.  She became a board certified periodontist in 2016.  
Dr. Temple is married to Zach Temple, a Smith County Texas Game Warden, who is originally from Lufkin.  They have two young children and enjoy a variety of outdoor activities together; they are members of Marvin Methodist Church.  Dr. Temple is a busy member of our local community through volunteering with the Junior League of Tyler, various dental study groups, the East Texas Dental Society, and Children's Advocacy Center of Smith County.  She has served as President of the East Texas Dental Society and is on the board of the Texas Society of Periodontists and Southwest Society of Periodontists.  Dr. Temple was inducted into the American College of Dentists in 2022 and the International College of Dentists in 2023, both prestigious societies focused on excellence, ethics, professionalism, and leadership in dentistry.   She has continued her global mission work, returning to Cambodia in 2017 and to Cabo Verde in 2023.  She also enjoys lecturing and providing continuing education to our local dentists and hygienists.
Dr. Temple has a passion for providing her best work on a daily basis, treating patients with kindness and respect, and empowering her patients, colleagues, friends, and family with education to better their health.