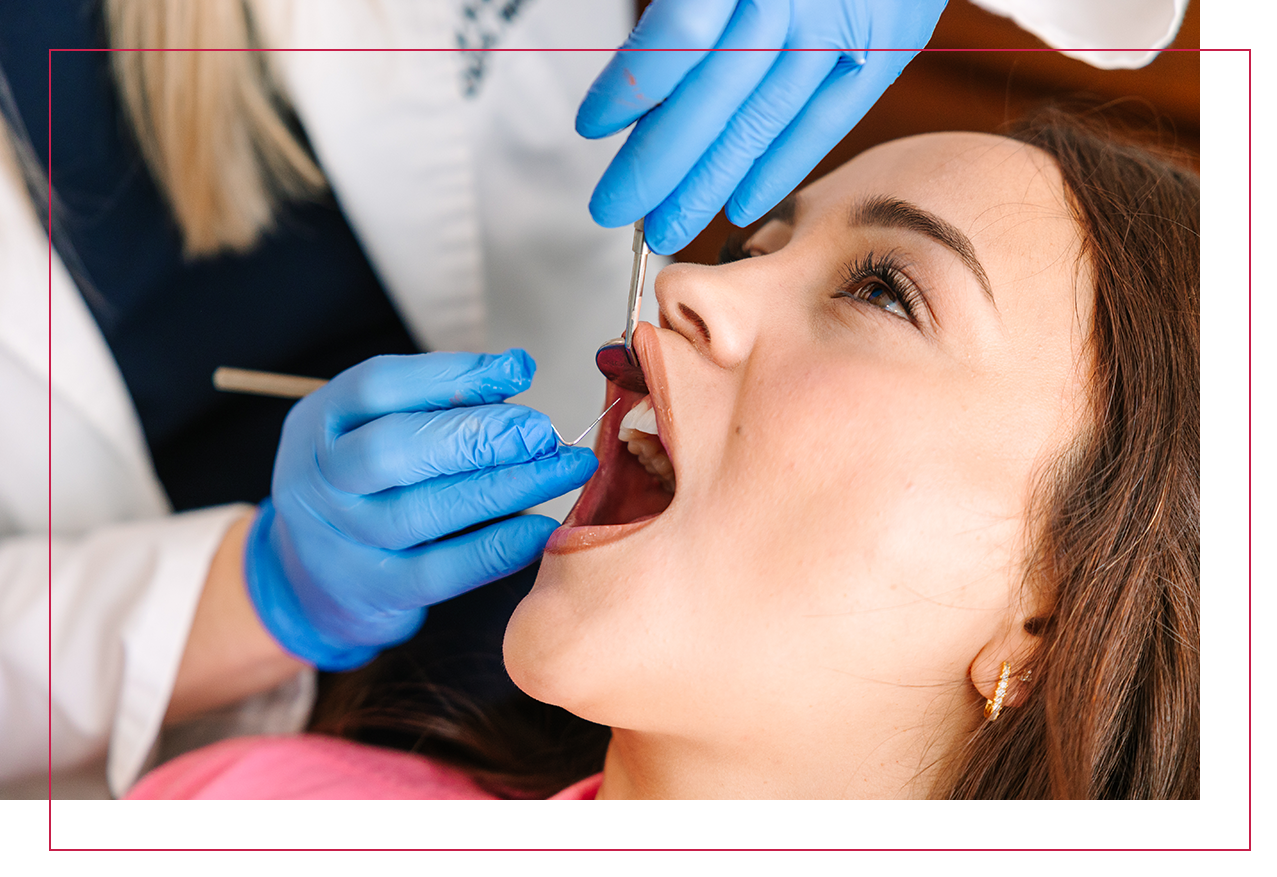 Once you arrive at our office, all you need to do is:
1. Complete your paperwork.
2. Be heard and understood by a compassionate,
transparent specialist
We'll develop a treatment plan together, and you'll understand what to expect moving forward.
I have had issues with gum health for over 30 years, and the fact that I still have my natural teeth is because of the talents and skills of Dr. Temple and her staff. Their care for me was evident: they went the extra mile to explain any procedure, answered all my questions, and I was impressed that my procedures were so smooth and pain-free. I have no doubt that they truly care about their patients and have the expertise to deliver on their intentions.
Leo Rossler
When Dr. Temple became a part of the team at Tyler Periodontics, her expertise and confidence were evident to me through how she carried herself in a room. Within minutes of seeing me, she had a plan and was confident in her decision. The team was professional and transparent throughout, with a clear treatment plan that you, as a patient, have final approval over. After my treatment with Tyler Periodontics, I can finally live a life without mouth pain.
Billy Fenner
I wanted a periodontist who cares as much about my gum health as I do. I switched to Tyler Periodontics and now believe they're the best care available in East Texas. They make me feel heard, they want me to be comfortable, and they prioritize having a state-of-the-art medical clinic. Even more, they're kind. The team is kind to one another, the receptionist desk is welcoming, and I've always felt respected as a person.
Toni Biggs
I was nervous heading into Tyler Periodontics. I needed to improve my gum health so that I could get Invisalign treatment but didn't know what to expect. Tyler Periodontics quickly calmed any fears by explaining procedures, treatments, and aftercare with compassion and care. I always knew they were on my side, from the way they quickly responded to communication to how they checked on me after my surgeries. Not only did they care for me personally, but the result of my treatment was beyond anything I could have hoped for.
Dana Britton
Have questions? You're not alone.
What ages do you see?
We see patients of all ages – from young children to senior adults.
Do I need a referral to book a consultation?
No. While many patients come to us through referrals, you do not need one to book your visit.
What types of conditions do you treat?
We treat a wide variety of gum-related issues. View our Services for a complete list.
What makes you different from a dentist or oral surgeon?
A periodontist is a dentist who specializes in the prevention, diagnosis, and treatment of periodontal disease and in the placement of
dental implants. Periodontists receive extensive training in both of these areas and more, including 3 additional years of education
beyond dental school.
How can I contact your office?
I'm not sure if I should book a visit or not. What should I do?
Call our office at 903-581-2900 to speak with our team. All of our team members are trusted, friendly, and will be able to help you
determine the best course of action.
What should I bring to my first visit?
Dental and health history information, including a list of current medications you are taking, your physician's name and contact information, and relevant details.
Referral slip from your dentist, if applicable.
Dental insurance information and card.
Drivers license.
**Please note that minors must be accompanied by a parent or legal guardian.
What should I expect at my first visit?
We'll take the time to learn your health history and gather necessary data, photos, and x-rays – all in conjunction with what we've
Will your office accept my insurance?
We understand that you may have dental insurance. As is common with most specialty providers, we are considered out of network
with dental insurance. We will be glad to assist you in filing your dental insurance.
Will my insurance cover the cost of my appointment?
The first appointment consultation fee is $125, and patients are required to pay 100% of the initial visit fee regardless of insurance
coverage. We will provide you with an insurance claim form to file for reimbursement at the end of your first visit.
Will my insurance cover the cost of treatment?
At the time of your initial exam, our office can request a pre-treatment estimate of benefits from your insurance. Your insurance
maximum and coverage limits will determine the payment.